This is a custom HTML / JavaScript Element
In order To See Your Custom HTML/JavaScript Code in Action You Must Click On The Preview Page Button, Your Code is NOT going to be active in the edit mode
If you have kids, late July, August and early September represents more than summertime ending, cooler temperatures and fall foliage. School starts once again for millions of kids throughout the nation. Getting your kid prepared, despite whether they are in Kindergarten or a senior in high school, is a must. Here are some tips to make the transition from numerous weeks of summer season recreation to school days and study much easier.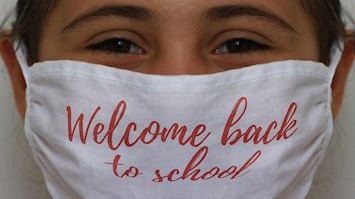 Kids in Kindergarten - Fifth Grade

1. About a week prior to school starts, have your children go to sleep at the time they will when school begins.
Set their alarm or wake them up early. It's difficult for some kids to adapt to going to bed and getting up earlier after having an entire summertime of oversleeping or staying up late. Numerous kids need to get to be on a schedule and preparing a week or so beforehand will pay off, particularly if you have a night owl or late sleeper.
2. If you have a school supply list, buy the supplies early. For the child who is not organized, this is a good way to begin the school year off on the right foot. Label every little thing and get the bookbags ready the night before school starts. Purchase some extra materials to keep at home if your kid is one to lose or forget their pencils or markers at school.

They will probably require some basic materials for studying time. Absolutely nothing is more frustrating than sitting down to do assignments and discovering the basics are missing.

3. If you have a Kindergartener, walk to school 2 or three days before school begins (or drive if they take a bus or you will be driving them). This helps acquaint them with what they will in fact be doing that very first day and can work wonders for alleviating the first-day tensions. If your kid is especially distressed, ask if you can let them visit their brand-new classroom for five or 10 minutes the day prior to school starts. Lots of principals will let the Kindergarteners come down to the campus prior to school starting.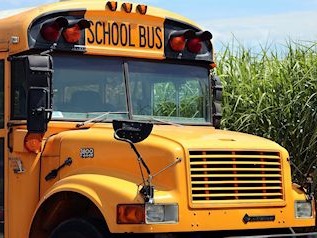 Junior High

1. Just as in primary school, it is important, if not more so in secondary school, to have all the school materials ready, specifically an organizer. Some schools make it obligatory for the students to acquire an organizer straight from the school. Get in the practice from the first day of inspecting it and making sure home work projects are logged. Check out the school website and see if home work and grades will be posted on the site. This is an exceptional method to stay involved with your child's development throughout the year.

2. If your student battles with the essentials; math or language arts, consider working with a tutor for some review sessions prior to and during the first semester.

Also, it is quite typical in middle school for learners who are excelling to be transferred to Honors classes sometime during the year. Finding themselves in an advanced class is a good way to prepare a student for Advanced Placement (AP) classes in high school, which count as college credit.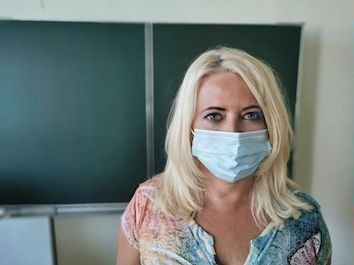 HIGH SCHOOL

1. Find out when the PSAT and SAT examinations will occur. If your student is not a decent test taker, think about enrolling them in a test preparation class. As colleges end up being increasingly more competitive, test numbers make a huge difference. One can take the examination more than once if they are not satisfied with the result, so think ahead and sign up early.

2. Stay tuned in to your scholar's school and social schedule. There is a significant amount of flexibility in high school and even the most academically gifted students can be distracted by all of the things that are related to the teenage years.
Develop a curfew for school nights and restrict the amount of time that is invested at a part-time job or associated with sports, specifically if time management and study skills are not your child's strength.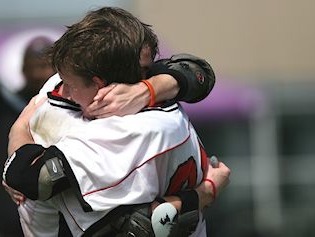 3. If your child is college-bound, start doing your research and make sure to participate in the college nights that numerous high schools sponsor. Know what is anticipated on college applications. It is no longer a simple procedure like

No matter the age and grade of your children, stay involved. Volunteering on any level, whether it read stories to your primary aged kid's second grade class, assisting in the computer system laboratory in middle school, or being on a committee for peer advising in high school, it is very important to understand what is taking place at the place your children invest a big part of their week.
With so many moms and dads working, numerous Parent Teacher Associations have their sessions at night, so more parents can attend. There are activities that need volunteers that do not involve daytime hours such as calling moms and dads at night for a fundraising event or helping with a weekend car wash at high school.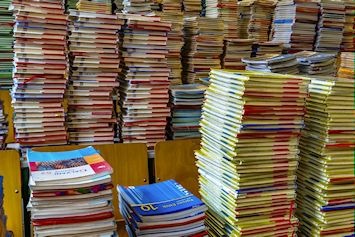 These suggestions can guide your children return to school the proper way and prepare them for a year of studying and fun.