Cambridge Volunteer Fire Department
When Disasters Happen...We Are Here For You!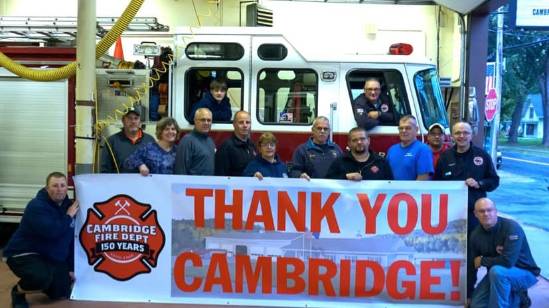 Proudly Protecting The Cambridge Valley
-26 Unpaid Volunteer Active Firefighters
-Average 1109 Hours of Firefighter Training Annually (2018)
-Average 3588 Hours Spent Answering Alarms (2018)
This Page Will Be Removed Soon
Today @ XX:XX PM
-

WEEKS

-

DAYS

-

HOURS

-

MINS

-

SECS
Total Estimated Cost Including Building, Engineering, and Archaeology Studies, and Architect: $3.7M*

Referendum Vote March 18, 2020 with Village Elections

​
*Estimated tax increase of $1.05
$0.75 per $1,000
assessed value for Village Residents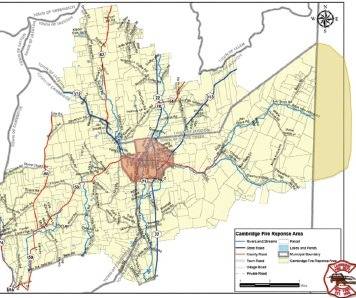 Cambridge Volunteer Fire Department protects 5 communities in the Region, even reaching into Vermont.
11 WEST MAIN STREET - PRESENT HOME:
1951 Vintage

Fire apparatus have grown – modern trucks longer, larger and heavier, the need to buy customized trucks to fit the bays; standard trucks are 32', the largest is a custom 26

Walls and foundation are deteriorating

Unsafe walkways within the apparatus bays

Trucks pull out onto sidewalk, location also necessitates travel through busy intersections

The building has been expanded to its maximum in current location

Current building was built to 3300 square feet to house 3 trucks. We now have 5 trucks, and have to maintain office and training room at Village Offices, as well as rent a storage unit and maintain a storage trailer at DPW.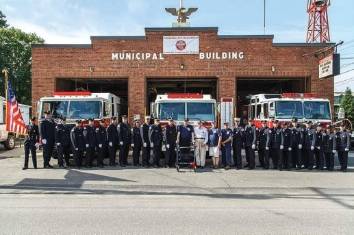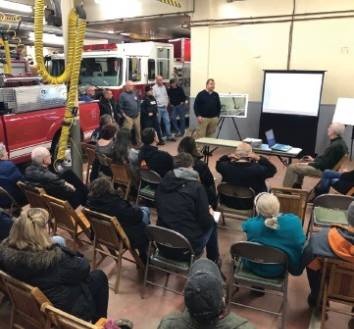 NEW FIREHOUSE LOCATION ON GILBERT STREET (RT 313):
Presently working with CT Male Engineering Group

As costs rose during planning stages between 2003-2011, planned firehouse has been scaled down to best meet needs while maintaining fiscal responsibility

Preliminary Renderings are done; planned to maintain 10,000 square feet (reduced 20% from original design)

Land Subdivision is completed, turning approximately 3.2 acres over to the Village

Updated Geotechnical Study completed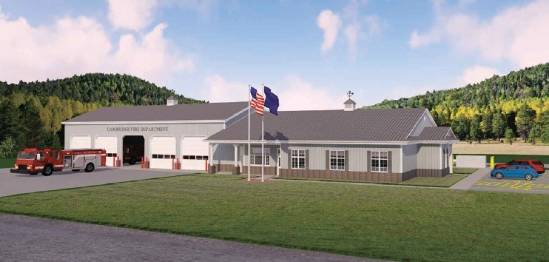 New Cambridge Firehouse Discussion
Click an image to start the slide show: